Jesus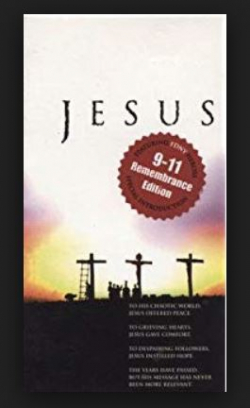 Description
Jesus (alternatively called The Jesus Film) is a 1979 biblical drama film that depicts the life of Jesus Christ. It was produced by John Heyman and directed by Peter Sykes and John Krish. It primarily uses the Gospel of Luke as the basis for the story. It was filmed on location in Israel. The film was financed primarily by Campus Crusade for Christ with a budget of $6 million.

In 1976, the British Jewish film and television producer John Heyman approached Campus Crusade for Christ President Bill Bright to fund his Genesis Project to put the entire Bible on film and to obtain financing for his feature-length film on Jesus. After meeting Heyman, Bright asked the-then campus ministry director Paul Eshleman to consult with the filmmaker. Eshleman was pleased with Heyman's short film on the first two chapters of the Gospel of Luke and convince Bright to endorse the project despite objections from other Campus Crusade leaders who objected to a non-Christian making a film about the Bible.[3]

After failing to canvass funding from Hollywood studios, the Jesus film would be financed primarily by Campus Crusade supporters Bunker and Caroline Hunt for a sum of $6 million.[4][5][6]

Filming took place throughout the Middle East and Israel over the course of several months. Former Jesus Film Project director Paul Eshleman, who was on location during much of the principal photography, revealed in the DVD's audio commentary that Brian Deacon, who portrayed Jesus, was so committed to the film and its message that he read several Bible translations a day in order to make certain that he properly presented Christ's teachings.[7] Because Deacon developed pneumonia during principal photography, doubles were used in certain scenes.

Instead of creating a parallel story for the film or embellishing the biblical account, as is the case with other biblical films such as The Ten Commandments or The Greatest Story Ever Told, the filmmakers chose to adhere as closely as possible to the Gospel of Luke. At the end of the film it states that the Good News Bible (Today's English Version) was used for the filming. Most of the film's dialogue comes from Luke, which was chosen after Heyman sought advice from clergy and scholars. Many responded that the screenplay should be based on just one gospel, and that Luke should be used because of its completeness.[citation needed]

Heyman's original cut of the Jesus film ran for more than four hours. However, in consultation with Bright and Eshleman, he edited a shorter version for Campus Crusade.[8]